Things to do in Yangon
Yangon, Myanmar's ex-capital, is an intense, interesting and surprising city. From 2500 year old Pagodas, amazing gardens and parks in the middle of the city, to train rides through the town's outskirts and delicious street food. There's always something to do in Yangon, even if just getting lost in its streets. Below you'll find some suggestions on things to do in Yangon, to help you plan your trip.
---
Shwedagon Pagoda
The Shwedagon Pagoda is one of Yangon's main attractions and it's over 2500 years old. So, this had to belong to the podium of things to do in Yangon. It is an imposing sight in the middle of Yangon and even more impressive at night when it's all lit up. There's an $8 entrance fee. Make sure you go in appropriately dressed (shoulders and legs covered up).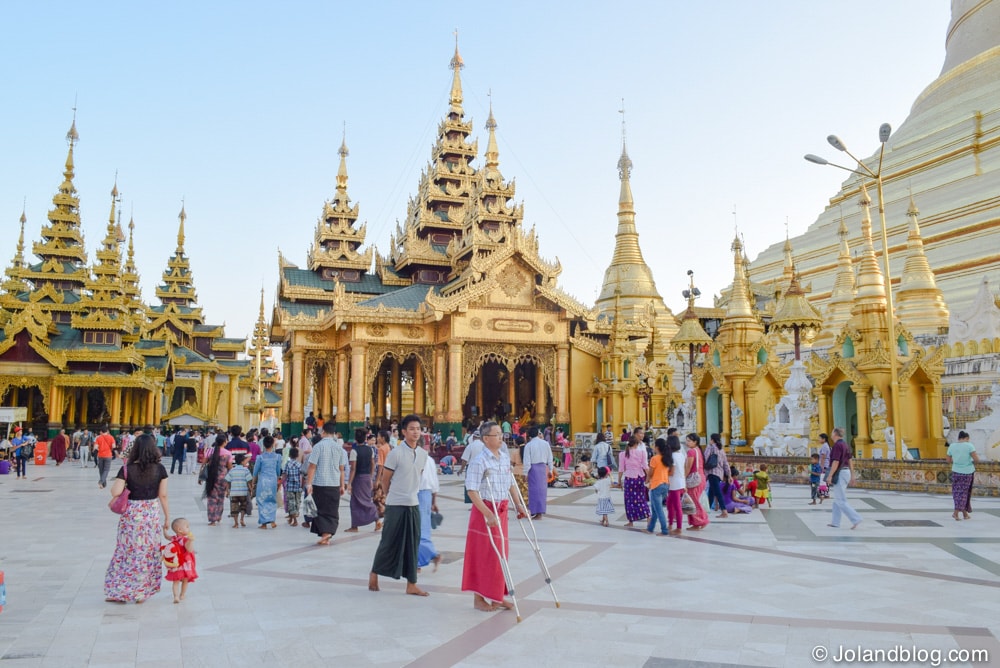 Kandawgyi Lake
Don't miss out on the opportunity to visit this lake, one of the 2 largest lakes in Yangon, located only 1,5 km away from Downtown area and 750 m from Shwedagon Pagoda. It was built by the British as a water reservoir.  You can walk along the southern and western sides of the lake on a boardwalk, or relax on its shores while laying on the grass, just like the locals do.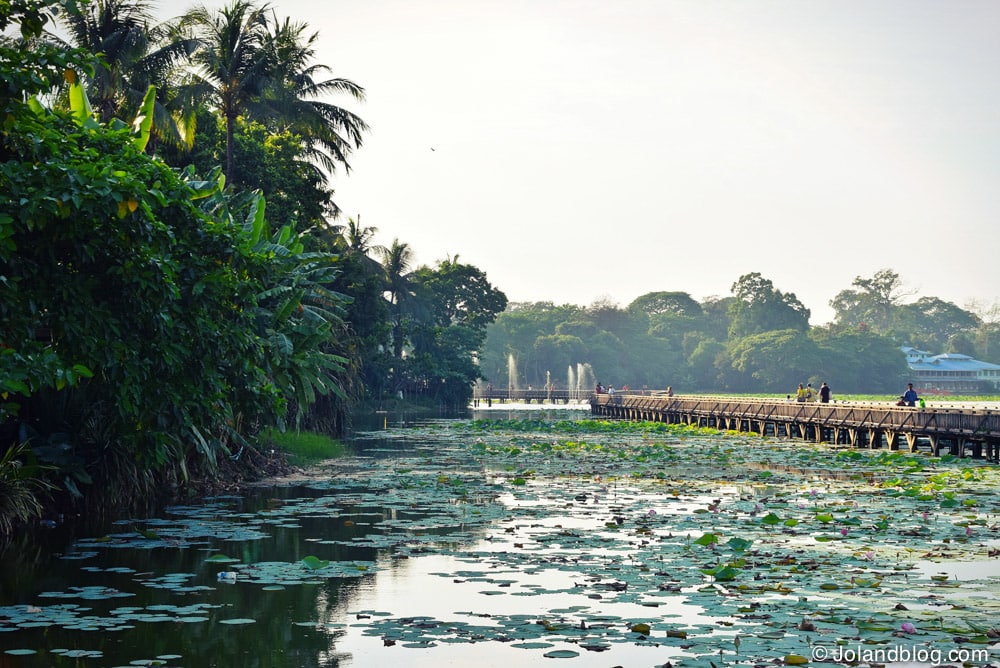 Inya Lake
This is Yangon's largest lake and it's particularly famous because it was where the activist Aung San Suu Kyi was kept in house arrest for so many years. It's one of Yangon's most exclusive areas.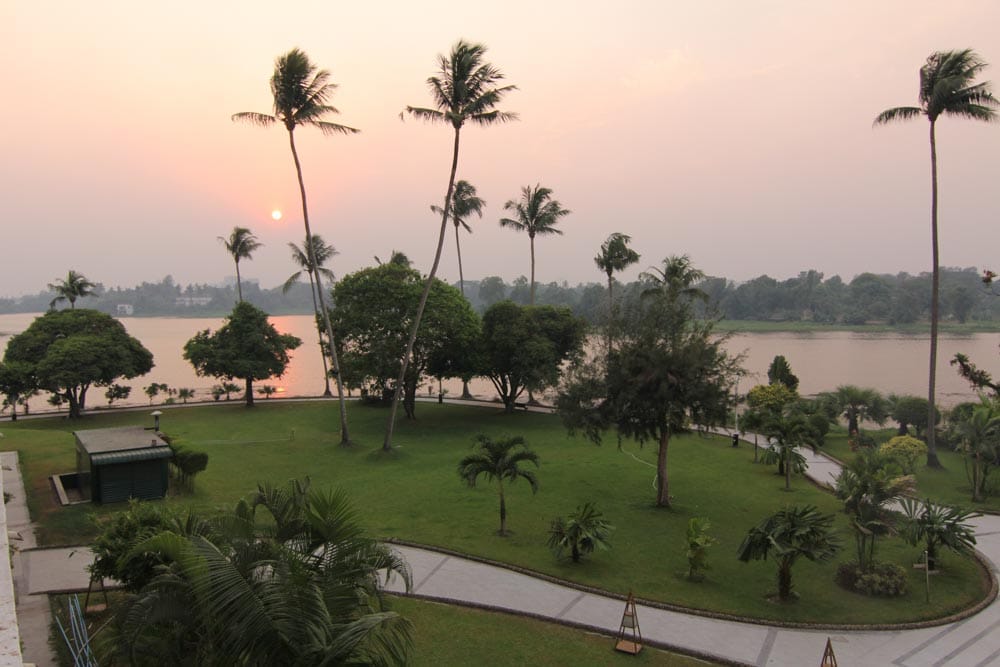 Sule Pagoda
Sule Pagoda is located in Yangon's downtown. Some people say it is the oldest Pagoda in the world and that inside you're able to find one of Buddha's hair. This was also the main center point of the 1988 and 2007's uprisings. Entrance fee: $3.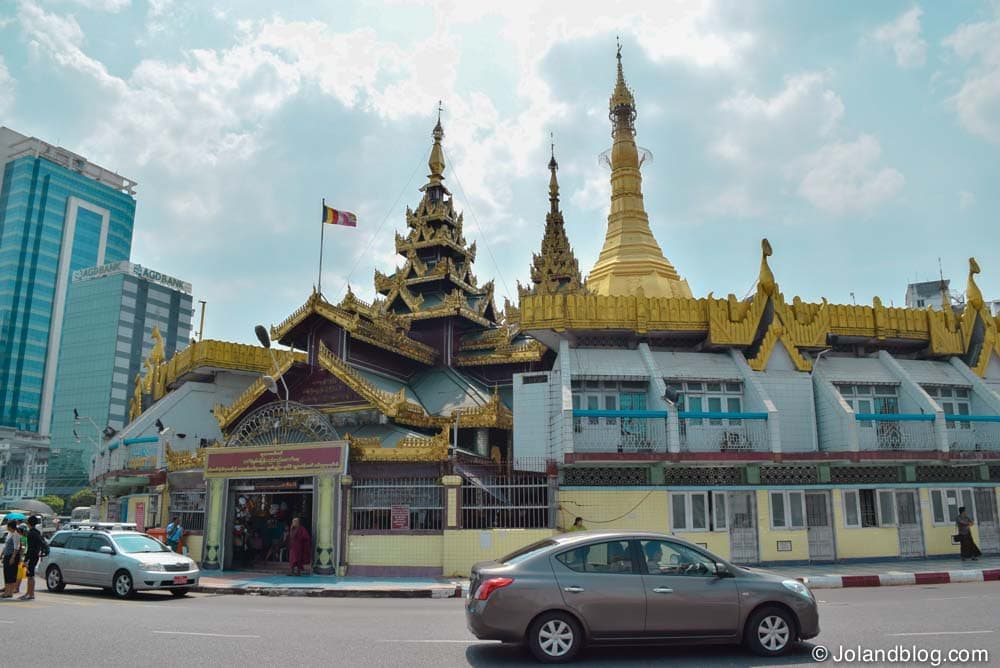 Circular Railroad Ride
This is the perfect activity if you enjoy immersing yourself in the authentic and genuine side of the cities and countries you visit. For only 300 kyats (around $0,25) you can get on a train at Yangon's central railroad station and visit the city's outskirts for 3 hours. 100% recommended!
Chinatown
Take a stroll through Chinatown at night and enjoy some of the delicious skewers of the 19th Street restaurants. Besides the amazing food (a little more expensive on 19th Street, but it's worth it) you'll find a lively atmosphere where locals and tourists mingle in a very natural way.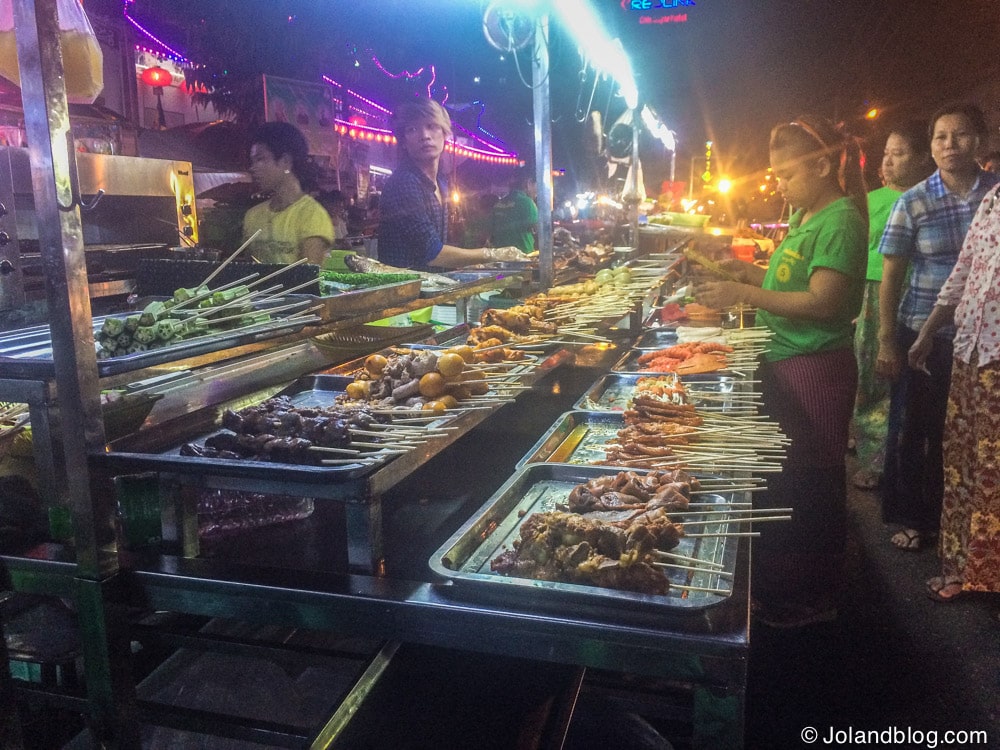 Maha Badula Park
Maha Badula Park is located next to Yangon's City Hall and Courtroom. In the centre of the park you'll find the Independence Monument: a structure that replaced the previous Queen Victoria Statue. It was erected as a symbol of Myanmar's Independence from the British Empire. The park's lawn is always occupied by locals who go there to relax, hang around with friends or on dates, enjoying the shadow from the trees. It's a good place to rest for a while before continuing your visit through the city!
High Court and City Hall
The City Hall building, located next to Sule Pagoda, is considered to be an example of the typical burmese architecture. It was also the center point of many political protests throughout the years. Some metres away, in front of the Maha Badula Park, the magnificent High Court building is a perfect example of the typical British architecture. It was built in 1911, during the time of the British Empire. The 2 buildings are listed in Yangon's City Heritage List.
➪ Planeia a tua viagem com estes links úteis
Alojamento:
Para reservas de alojamento uso sempre o Booking ou o AirBnb.
Reservar Voos:
Para encontrares os melhores voos para as tuas viagens recomendo o Skyscanner.
Seguro de Viagem:
Para te manteres segura em viagem recorre aos seguros da IATI Seguros* ou da World Nomads* aproveita o desconto de 5% nos seguros da IATI ao reservares através do link acima
Tours e Atividades:
Para reserva de tours e atividades em vários destinos recomendo a Get Your Guide
Alugar Carro:
Para alugar carro uso sempre a Rentalcars.com
Transportes
Para compra de bilhetes para transportes na Ásia recomendo o 12go.asia ou o Baolau